Don't let the Halloween season pass you by without seeing one… or two… of these spooky and fun thrillers!
For more fall shows in Chicago, check out the

Fall 2016 Theatre Guide

.
---



10 Ways to Survive the Zombie Apocalypse
Theatre Hikes
Multiple Locations
Oct 1 - 30, 2016
It's the end of the world and gangs of brain-eating Zombies are about to kill you. What do you do? Turn to this hilariously helpful handbook to survive the apocalypse; 10 ways to survive the Zombie Apocalypse. (Hint: Sacrifice the weak is step number 1). It's a frightfully fun way to kick off the "Boo" season.












---



The Addams Family Musical
Dominican University Performing Arts at Lund Auditorium
7900 West Division St., River Forest, IL 60305
Oct 28 - Oct 30, 2016
Wednesday Addams is in love with Lucas, a "normal" boy. He and his parents attend dinner at the home of the Addams family, where potions are misplaced, tangoing ancestors intercede, and families find that there is some element of the unusual in everyone.












---





Are You Still Afraid of the Dark


Under the Gun Theater


956 West Newport Avenue, Chicago, IL 60657
Oct 7 - Nov 11, 2016
Are You Still Afraid of the Dark revisits the Midnight Society to tell an improvised campfire tale of terror.

















---



Bernie Todd: The Demon Barber On Fleet Street's Brother


Hobo Junction at Stage 773


1225 West Belmont Ave., Chicago, IL 60657
Oct 7 - Oct 28, 2016
Sweeney Todd, the Demon Barber of Fleet Street, killed dozens of people and baked them into meat pies. His brother Bernie? He's just an honest guy trying to make a living. Repackaged with an original book and lyrics by Kevin Alves, Bernie Todd skewers everyone's favorite Sondheim musical and asks the question: Is it possible to distance yourself from a crazy relative… or is crazy in your blood?










---



The Birds


Citadel Theatre


300 S. Waukegan Rd., Lake Forest, IL 60045
Sep 30 - Oct 30, 2016
Daphne du Maurier's story, the basis for Hitchcock's film, is adapted by Conor McPherson—an unsettling look at human relationships in the face of societal collapse. Strangers Nat, Diane and Julia take shelter from relentless masses of attacking birds.














---



Cursed Costumes: A Spooky Circus


Actors Gymnasium


927 Noyes Street, Evanston, IL 60201
Oct 22 - Oct 30, 2016
Are you ever too old for Halloween? Not in this town! At the annual Halloween Block Party, everyone dresses up: grownups, kids, pets, even the mayor! But what will happen when a mysterious curse hits and all the trick-or-treaters turn into their costumes? Having escaped the troubling transformation, two sisters must work together to battle their way through a web of spooky obstacles to get to the haunted house at the end of the block and bring back their neighbors from the spell. Come along for the ride as the Actors Gym Fall Youth Circus tumbles and twirls its way through a story of friendship, identity, and growing up.












---


D
eath Toll: A Halloween Drinking Game Performance
Corn Productions at Cornservatory
4210 N. Lincoln Ave., Chicago, IL 60618
Oct 14 - Oct 31, 2016
Edgar Allan Poe was a master at creating fantastical terror and imagery through the written word. However, many believed his brilliance was the result of a disturbed mind. In the Asylum with Edgar Allan Poe dramatizes the possibility that Poe was institutionalized where his famous writing might have occurred. In the Asylum with Edgar Allan Poe is the perfect backdrop to theatrically recreate Poe's most favored stories and poems – as he is visited by spirits of his past that inspire his storylines and mysteries.
---
Dr. Steward's Dracula
First Folio Theatre at Mayslake Hall
1717 31st St., Oak Brook, IL 60523
Oct 5 - Nov 6, 2016
The Prince of Darkness is dead…or is he? Faced with explaining multiple dead bodies, can Dr. Seward convince the police of his own innocence? The more Seward tries to plead his case, the less sure he becomes not just of his own tale, but of his own sanity. Come experience the legend of Dracula anew!
---





EL Stories: Hell Stories


Waltzing Mechanics at the Greenhouse Theater Center
2257 N. Lincoln Ave., Chicago, IL 60614
Sep 3 - Nov 19, 2016
Staging real life experiences of CTA commuters from across the city, 'EL Stories' is adapted verbatim from hundreds of first-person interviews. Waltzing Mechanics perform a kaleidoscope of the commuting public's most memorable and hilarious encounters. Prepare yourselves for the some truly haunting tales of public transportation...














---



Ghost Stories
Under the Gun Theater
956 West Newport Ave., Chicago, IL 60657
Oct 1 - Nov 12, 2016
The latest show from Chicago's Under the Gun Theater aims to first get under your skin -- creeping you out with real-life ghost stories -- and then split your sides, as the under the gun ensemble follows up the story with an improv comedy show based off of the tale just told. It's the perfect formula, really, because who doesn't love the feeling of creeping chills and thrills punctured at the point of tension by the sharp barbs of comedy? There's a new host with a new spooky story each week, so plan on spending a good chunk of your Halloween season with the funny folks behind ghost stories.











---



I Know What You Sang Last Summer
Annoyance Productions at Annoyance Theatre
851 W. Belmont, Chicago, IL 60657
Sep 1 - Oct 27, 2016
Join the cast of I Know What You Sang Last Summer as they bring a dose of realism and music to the horror movie genre. Each week, after selecting one of four sub-genres (Slasher, Creature, Demon or Zombie) and receiving an audience suggestion for the title, the cast will fully improvise a 60 minute musical horror film with a quick intermission where you can buy a drink and tell yourself it's all just pretend.












---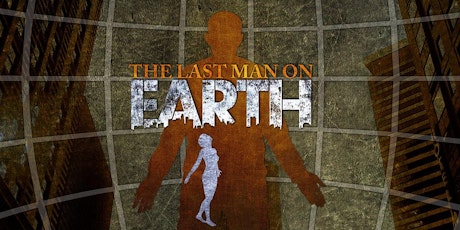 Last Man on Earth
Three Brothers Theatre
115 N Genesee Street, Waukegan, IL 60085
Oct 7 - Oct 25, 2016
Based on the 1964 film and 1954 Richard Matheson novel, The Last Man On Earth tells the creepy tale of Dr. Robert Morgan living in a world left destitute by a plague. The creatures that roam the streets are nothing like their human selves and in order to survive he must protect himself at all costs. During the day, he hunts them and scavenges for food. But during the night, he locks himself inside his home where there are just as many demons inside as there are outside.














---




Little Shop of Horrors
Chicago Heights Drama Group
330 W. 202nd St, Chicago Heights, IL 60411
Oct 21 - Oct 30, 2016
Seymour works at a flower shop, attending a plant who he has named Audrey II (after the love of his life Audrey). However, his plant is no normal plant…














---




The Medium
Color Box Theatre at the Royal George Theatre Center
1641 N. Halsted St, Chicago, IL 60614
Oct 7 - Oct 30, 2016
A haunting one-hour, two-act dramatic opera with words by Glan Carlo Menotti. Sung in English, it will be sure to challenge your spiritual senses.














---



Nevermore
Jedlicka Performing Arts Center
3801 South Central Ave., Cicero, IL 60804
Nov 4 - Nov 19, 2016
Take a dark, mysterious, musical journey into the heart and soul of Edgar Allan Poe, America's first truly visionary poet. This imaginative musical uses Poe's poetry and short stories as its base and his shifting obsession with the women in his life as its catalyst. With hauntingly beautiful melodies, Nevermore breathes new life into Poe's work and explores a twisted true-life tale that is as bizarre as his classic stories of the macabre.












---
Nightmares On Lincoln Ave 8
Corn Productions at Cornservatory
4210 N. Lincoln Ave., Chicago, IL 60618
Oct 7 - Oct 31, 2016
This Halloween season, Corn Productions pays the ultimate homage to classic 90's high school horror films with their frightening premiere of Nightmares On Lincoln Ave 8: The Faculty's Disturbing Craft. A horror parody tribute to such iconic films as The Faculty, Disturbing Behavior and of course The Craft, Corn Productions takes you back to school in their 8th installment of their long-running Halloween tradition. BYOB!
---



Ouija: A Haunted History
Annoyance Productions at Annoyance Theatre
851 W. Belmont, Chicago, IL 60657
Sep 7 - Nov 12, 2016
In the 1890's the Fox Sisters help usher in the Spiritualist movement, known as the most famous mediums of the time. But they're about to be replaced by a wooden board "created" by a patent clerk and a novelty store owner. Find out how the Ouija Board became the most popular tool for reaching out to the great beyond.













---




Rolling in the Creep
Under the Gun Theater
956 West Newport Ave., Chicago, IL 60657
Oct 8 - Nov 29, 2016
Under the Gun takes on Halloween in this original sketch comedy. From going on a blind date with a ghost to having a chat with "blood guy". All things gross, great, and spooky come together in this hilarious night or ghoulish laughs.













---




Skooby Don't
Hell in a Handbag Productions at Mary's Attic
5400 N. Clark, Chicago, IL 60640
Sep 29 - Nov 4, 2016
A parody of the classic Scooby Doo cartoon but also explores social and gender political correctness and inner and outer identity and appearances. The big mystery here is if Scooby and the gang can navigate social moors in this modern world.













---
Spookie Dookie: Razzle Dazzle
Annoyance Productions at Annoyance Theatre
Annoyance Productions at Annoyance Theatre
851 W Belmont, Chicago, IL 60657
Oct 4 - Nov 8, 2016
Merriam-Webster Dictionary defines "razzle dazzle" as "noisy and exciting activity meant to attract attention." Spooky Dookie defines Merriam-Webster as "a big, good book." This showbiz-inspired sketch show is packed with exciting activity, performed and written by Claire McFadden and Maureen Monahan and directed by Andel Sudik.
---


The Wizengamot: A Harry Potter Debate
Under the Gun Theater
956 West Newport Ave., Chicago, IL 60657
Sep 11 - Oct 30, 2016
A debate about our favorite young adult fiction, every week two new Harry Potter experts will debate issues of the day such as "Was Albus Dumbledore a good headmaster?" and "If you could be any Death Eater, who would you be and why?" A panel of witches and wizards will help judge the debate and declare a winner. Audience members will be in on the action as well; the room will be divided into the Hogwarts houses, which will then compete for points and prizes. Wizard attire encouraged. Muggles welcome.












---





Young Frankenstein
Metropolis Performing Arts Center
111 W. Campbell, Arlington Heights, IL 60005
Sep 22 - Nov 6, 2016
Comedic genius Mel Brooks' hit movie comes to life in this mad-cap musical filled with memorable songs like "Transylvania Mania" and "Puttin' on the Ritz."















---




Young Frankenstein
Lake Forest Theatre at the John and Nancy Hughes Theatre
400 W. Illinois, Lake Forest, IL 60045
Oct 7 - Oct 30, 2016
Adapted from the very funny Mel Brooks movie. Dr. Frankenstein and his helpers, over the top Igor and over the blouse Inga, recreate Life in the Lab. Who can forget the Monster's "Puttin' On The Ritz" Tap Number?














---





Zombie Broads
The Factory Theater
1623 W Howard St., Chicago, IL 60626
Oct 21 - Nov 26, 2016
Maxine and Marco, and their book club 'The Zombie Broads', have all the weaponry and knowledge they'll ever need for the zombie uprising. But zombies won't happen. It's not like a scientist is accidentally gonna do anything stupid, right?












---